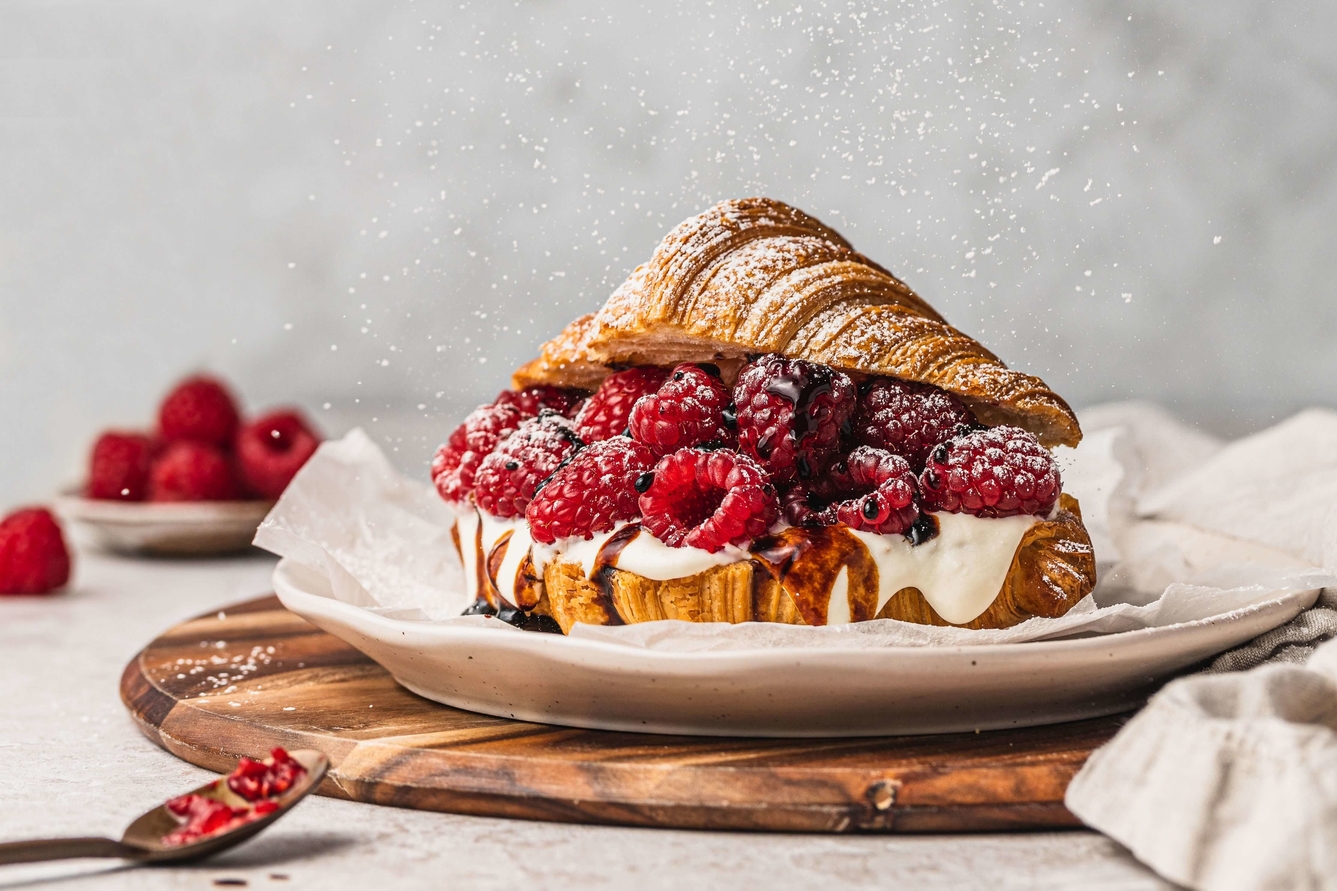 Ingredients
½ cup ricotta cheese
Juice of ½ lemon (approx 1 tbsp)
1 tsp honey
2 store-bought croissants
1 punnet fresh raspberries
2 tbsp balsamic glaze*
Icing sugar, to serve (optional)
Instructions

1. Add the ricotta, lemon juice and honey to a medium bowl. With an electric beater (or vigorously by hand), whip the ricotta mixture for 1 minute, or until creamy.
2. Slice each croissant in half lengthways, ensuring not to cut all the way through.
3. Fill each croissant with whipped ricotta and fresh raspberries then drizzle with balsamic glaze.
4. Serve immediately dusted with a little icing sugar.
KITCHEN NOTES
* Balsamic glaze can be found in the salad dressing aisle of most supermarkets.
Recipe created and photographed by Marie Duong for Australian Raspberries and Blackberries