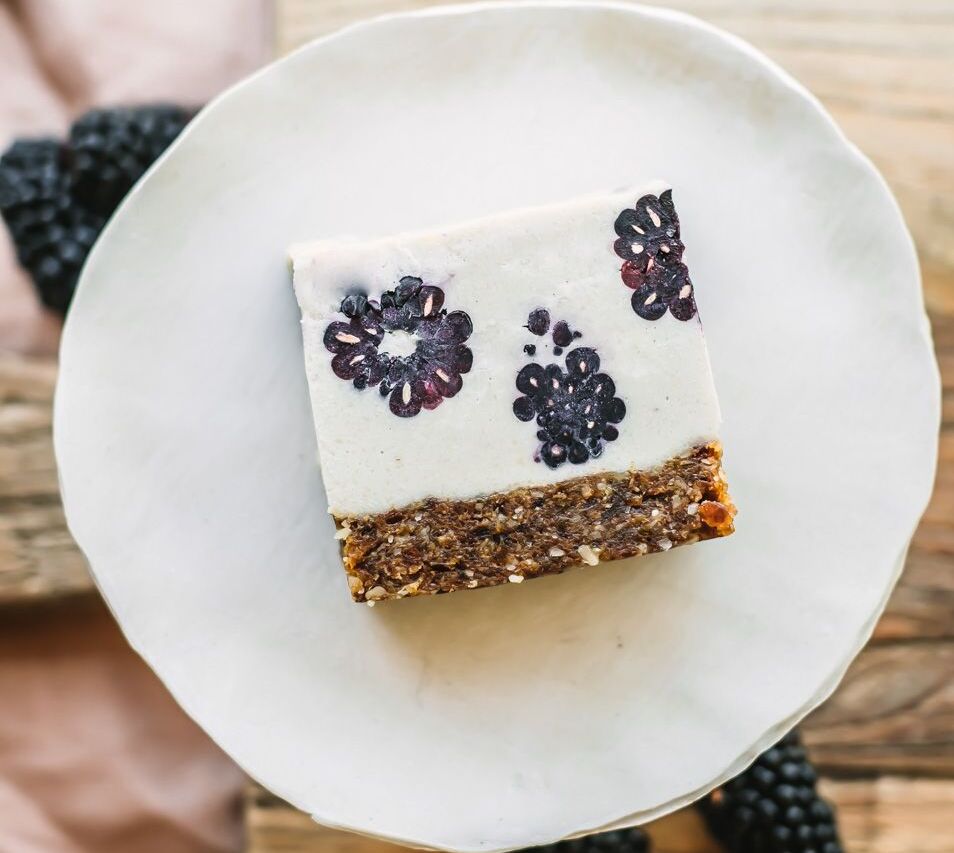 Ingredients
Base ingredients
½ cup dates, pitted
¾ cup walnuts
Filling ingredients
1 ½ cup raw cashews
¼ cup coconut oil, melted
1/3 cup maple syrup
1 tsp vanilla extract
½ cup coconut milk
Pinch of salt
1 punnet (125g) of fresh Australian blackberries
Instructions

1. Place base ingredients into a food processor and pulse until crumbled and holding together.
2. Line a loaf pan (10cm x 20cm) with baking paper and press mixture firmly into base. Place pan into the freezer to set.
3. Add all filling ingredients except for fresh blackberries into a high-speed blender or food processor and blend until completely smooth.
4. Take the loaf pan from the freezer and pour the filling into the pan. Place this back into the freezer to freeze overnight.
5. Remove from pan and slice with a hot wet knife. Serve with extra fresh blackberries.
6. Store the slices in a container in the freezer and freeze overnight.
Recipe created and photographed by Melanie Lionello for Australian Raspberries and Blackberries