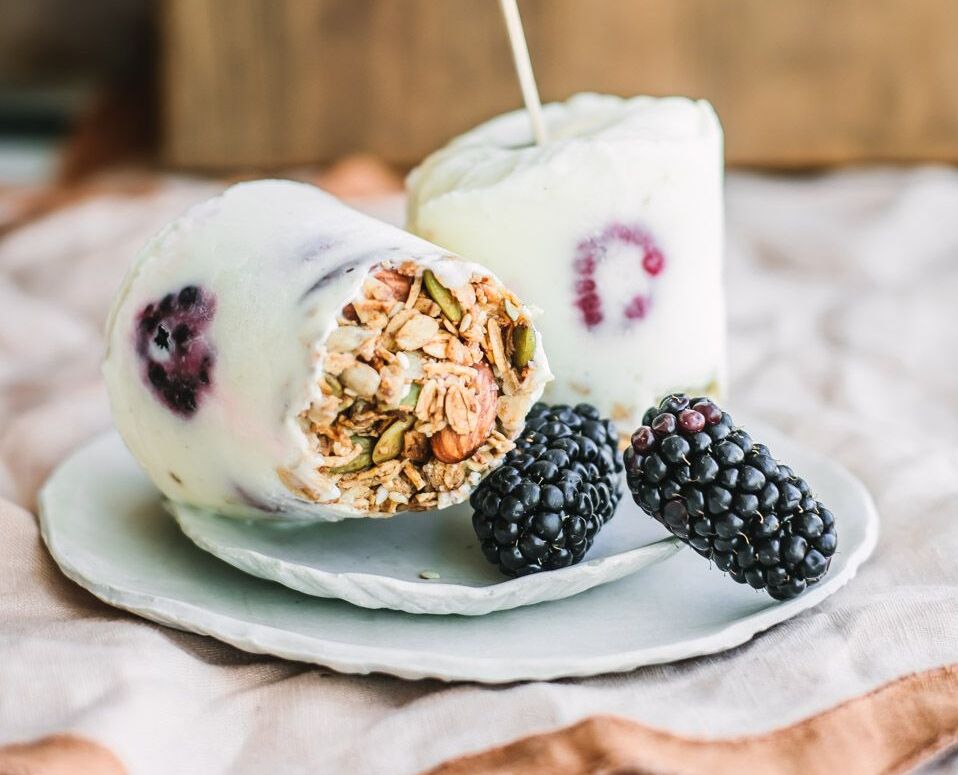 Ingredients
1 and ½ cups plain greek yoghurt
3 tbs maple syrup (or to taste)
A heaped ½ cup fresh Australian raspberries and blackberries
1 cup fruit-free granola (homemade or store-bought)
Instructions

1. Combine yoghurt and maple syrup in a bowl. Add the berries and carefully fold them through the yoghurt.
2. Prepare your icy pole molds. Fill the bottom with a heaped tablespoon of granola then fill to the top of the mold with yoghurt and berry mixture. Tap the mold on the bench to remove air bubbles.
3. Insert an icy pole stick into the middle of the mixture and freeze overnight.
Recipe created and photographed by Melanie Lionello for Australian Raspberries and Blackberries