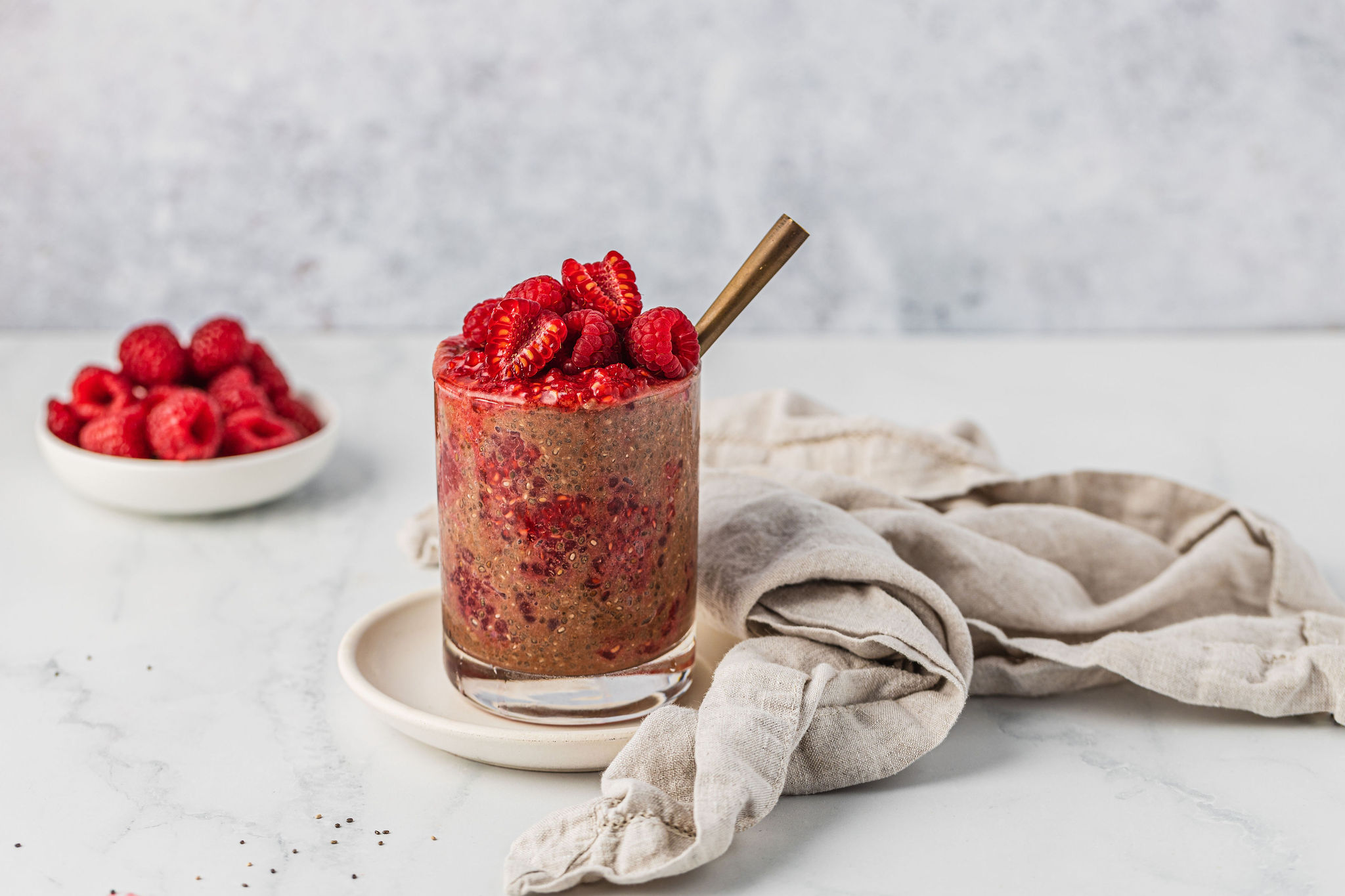 Ingredients
2 tsp organic cacao powder, sifted
2 tsp honey
1⁄2 tsp pure vanilla extract
Tiny pinch of salt
3⁄4 cup (188ml) unsweetened almond milk
2 tbsp chia seeds
Raspberry Ripple
1 punnet (125g) fresh raspberries
2 tsp honey or maple syrup
Instructions

1. In a measuring jug, add the cacao powder, honey, vanilla and salt. Whisk to combine, then add a little almond milk to form a smooth paste. Add remaining almond milk and whisk until smooth.
2. Add chia seeds and whisk to combine. Set aside at room temperature for 5 minutes then stir once more.
3. Pour pudding mixture into a 250ml glass container or serving glass, then cover and refrigerate overnight, or for at least 3 – 4 hours. The pudding should have a thick, creamy consistency which still moves around but isn't liquid.
4. To serve, make the raspberry ripple – Roughly mash 1⁄2 of the raspberries with the honey and stir through the pudding. Top with remaining raspberries and enjoy!
Notes

Black, white or mixed chia seeds may be used. This recipe uses an Australian tbsp = 20ml.
Recipe created and photographed by Eats with Marie for Australian Raspberries and Blackberries