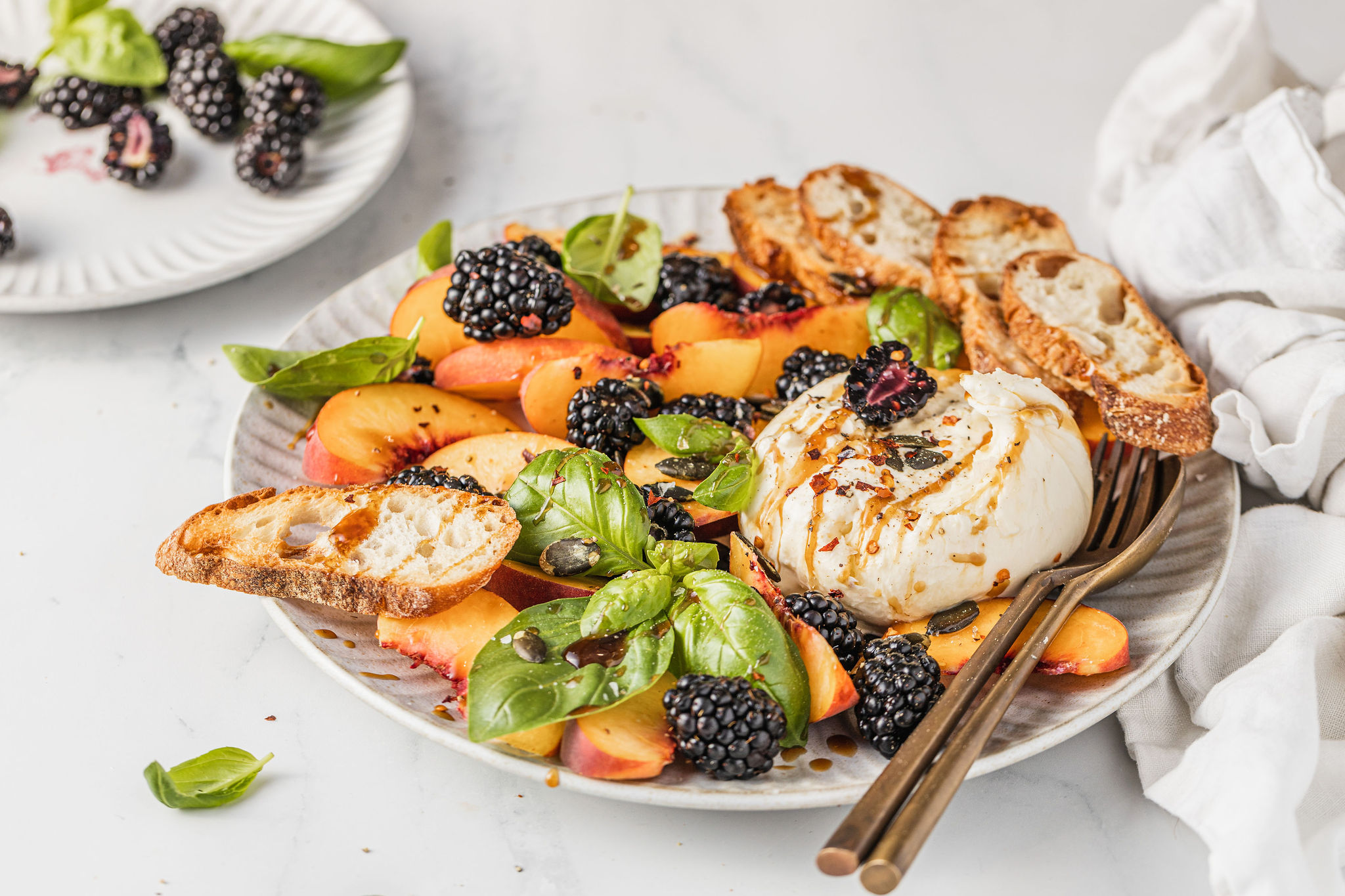 Ingredients
1 ripe yellow peach, sliced
1 punnet fresh blackberries, some left whole and some halved
1⁄2 cup fresh basil leave
1 x 150g ball fresh burrata, room temperature
1 tbsp toasted pumpkin seeds
Salt and pepper, to taste
1 tsp chilli flakes
Toasted bread, for serving
Honey Balsamic Dressing
2 tbsp extra virgin olive oil
1 tbsp balsamic vinegar
2 tsp honey
Pinch of sea salt
Other ingredients
Pistachios (a sprinkle)
Instructions

1. Combine all dressing ingredients in a small jar. Close tightly with lid and shake well to combine. Set aside at room temperature.
2. To serve, assemble the peach slices and blackberries on a serving platter. Scatter with fresh basil leaves.
3. Add the ball of burrata to the platter, breaking it open slightly. Sprinkle with pumpkin seeds and drizzle over spoonfuls of the dressing.
4. Season with salt, pepper and chilli flakes, to taste. Serve with grilled or toasted bread.
Recipe created and photographed by Eats with Marie for Australian Raspberries and Blackberries