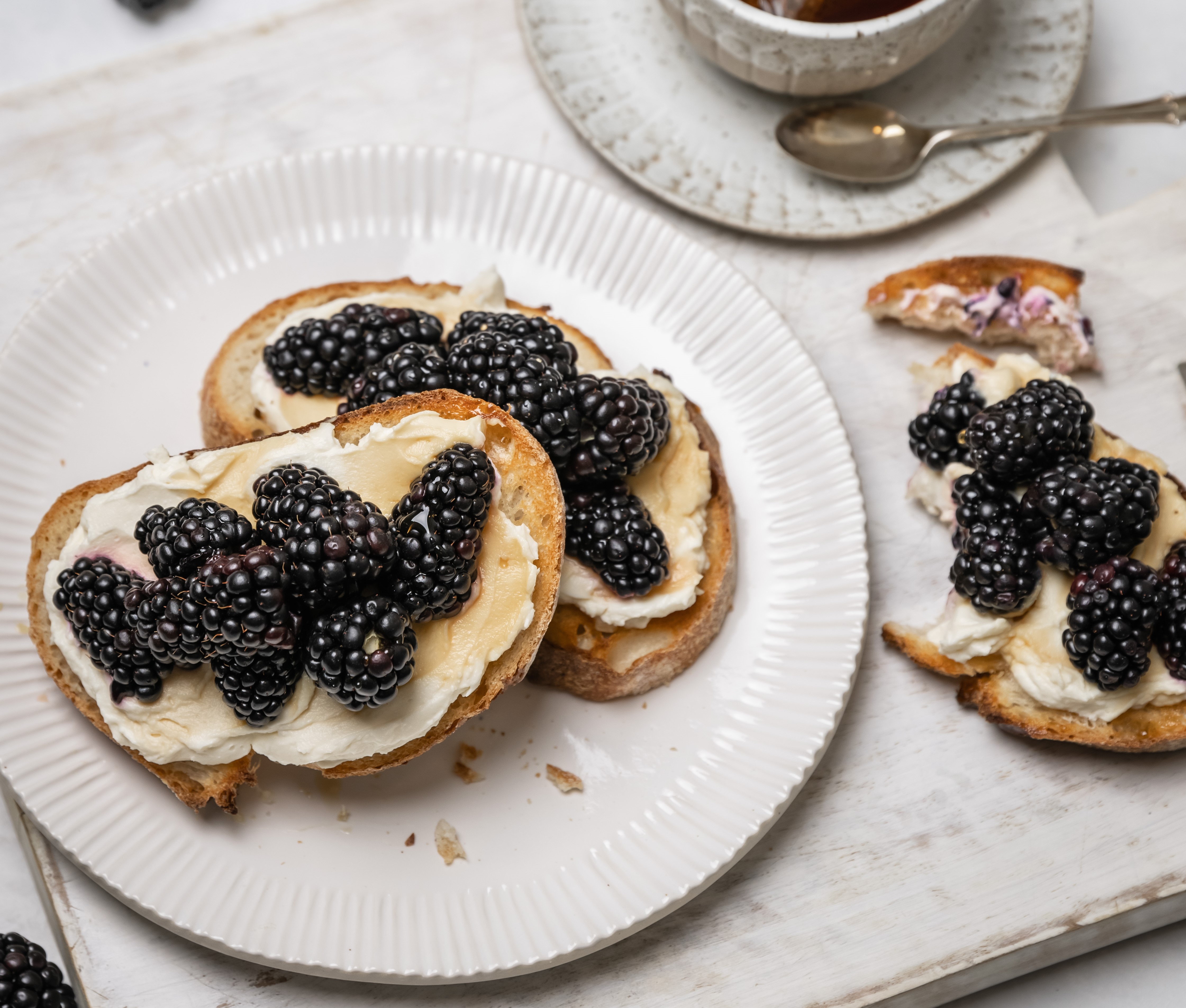 Recipe
sourdough loaf
blackberries, halved
honey, for drizzling
fresh herbs (either mint, lemon thyme, basil)
250g fresh ricotta
125g cream cheese
1 tbsp caster sugar (optional)
juice of half a lemon
pinch of salt + pepper (optional)
Instructions

In a bowl, whisk the cream cheese, caster sugar, lemon then gradually add the ricotta, whisking until light and smooth.
Slice a desired amount of sourdough and toast until golden. Dollop the cheese mixture onto each slice of toast and smooth over. Top with sliced blackberries, preferred herbs and drizzle with honey.
Season with salt & pepper if desired.
KITCHEN NOTES
if you want to cater for many, simply slice a baguette and toast in the oven.
this can also be a great light dessert or cheese board addition.
Recipe created and Photographed by food stylist Megann Evans