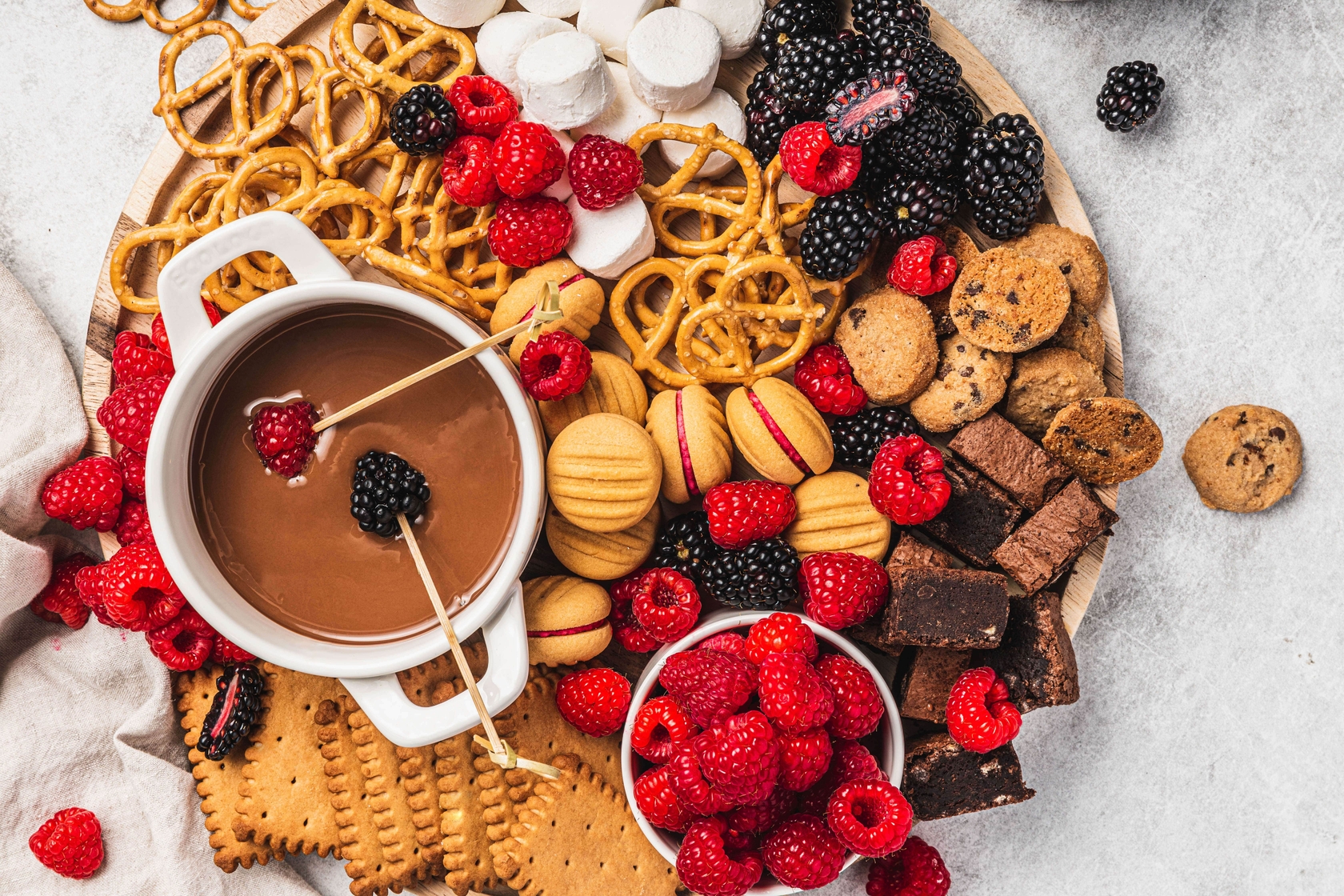 Ingredients
1 cup milk chocolate, roughly chopped*
1 tsp vegetable oil**
1 punnet fresh blackberries
1 punnet fresh raspberries
Other serving suggestions: pretzels, marshmallows, mini cookies, brownies and malt biscuits
Instructions

1. Place chocolate in a microwave safe bowl. Microwave for 30 seconds then stir and return to the microwave for a further 30 seconds, stir again to ensure the chocolate melts easily and does not burn. By this point, the chocolate should be mostly melted. If required, return chocolate to the microwave for 10 second intervals, stirring in between each interval until fully melted.
2. Stir in vegetable oil and pour chocolate mixture into a small serving bowl.
3. Serve melted chocolate with skewers for dipping fresh berries and snacks.
KITCHEN NOTES
*You can use whatever chocolate you like (milk, dark or white!) The same amount of chocolate chips works as well.
**The vegetable oil keeps the chocolate from hardening. The chocolate should stay melted for at least 30 minutes at room temperature
Recipe created and photographed by Marie Duong for Australian Raspberries and Blackberries