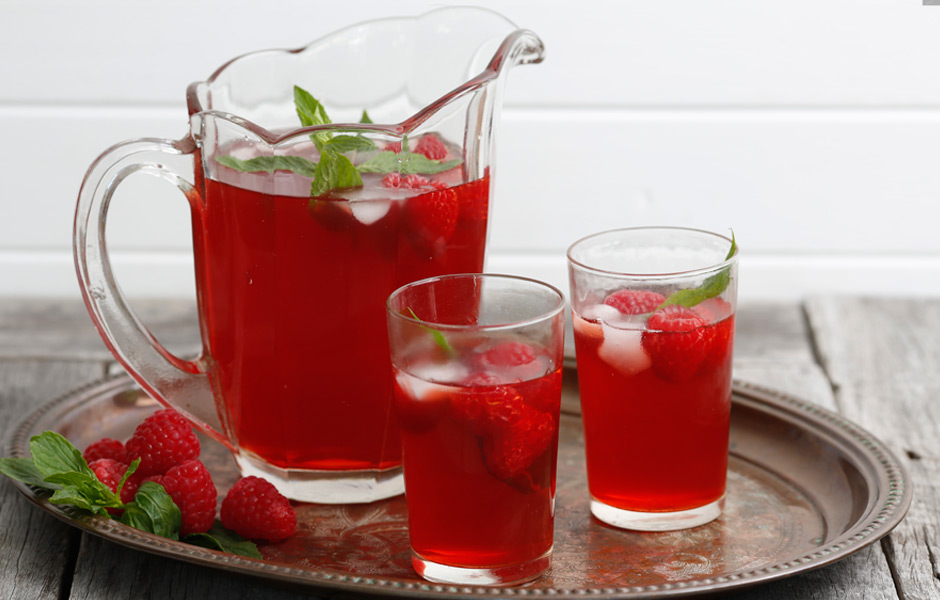 Recipe:
250g raspberries
½ cup (110g) caster sugar
1/3 cup mint, roughly chopped
6 tea bags
2 cups (500ml) boiling water
5 cups (750ml) cold water
In a medium bowl, combine the raspberries and sugar, crushing the berries with a potato masher. Stir in the mint and set aside.
Place tea bags and boiling water in a large bowl. Let steep for 15 minutes. Discard tea bags. Pour tea into raspberry mixture and let stand at room temperature for 1 hour.
Line a colander with a double layer of cheesecloth or kitchen paper towel, then place it over a large bowl. Pour the raspberry tea mixture through the cheesecloth. Discard the cheesecloth with the solids. Pour in cold water. Transfer raspberry tea to the pitcher. Refrigerate until cold. If you like your tea sweeter, add sugar as desired. Serve chilled with extra raspberries and fresh mint leaves.
Tip: Make some ice cubes using some of the raspberry tea mixture.