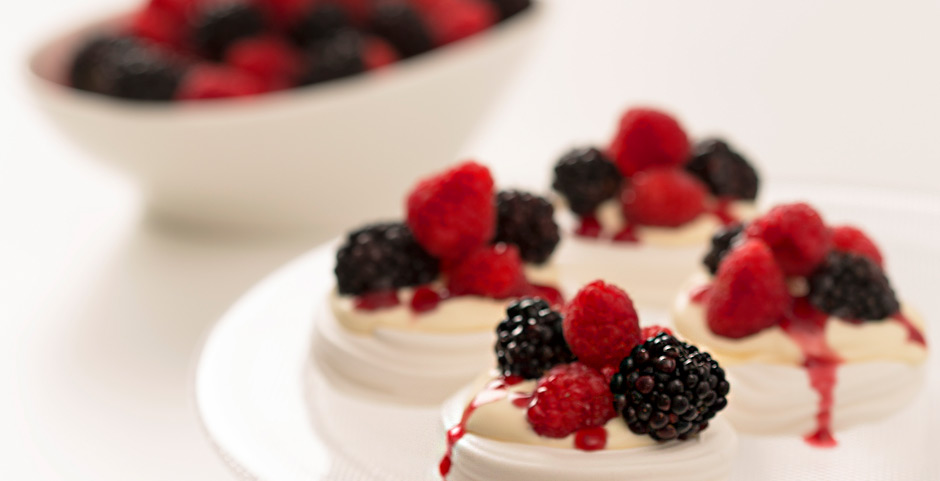 250g of fresh aussie raspberries
125g of fresh aussie blackberries
1 packet store-bought mini pavlovas
Thickened cream
1/4 cup sugar & 1 TBS lemon juice
To make raspberry coulis, place 1 cup of raspberries and ¼ cup of sugar in a saucepan over medium-high heat and bring to the boil. Reduce heat and simmer for about 15 minutes, stirring until it thickens. Push mixture through a mesh strainer and discard seeds and skins. Stir in the lemon juice and adjust to taste. To serve, spoon cream and coulis onto the mini pavlovas and top with fresh Aussie raspberries and blackberries.