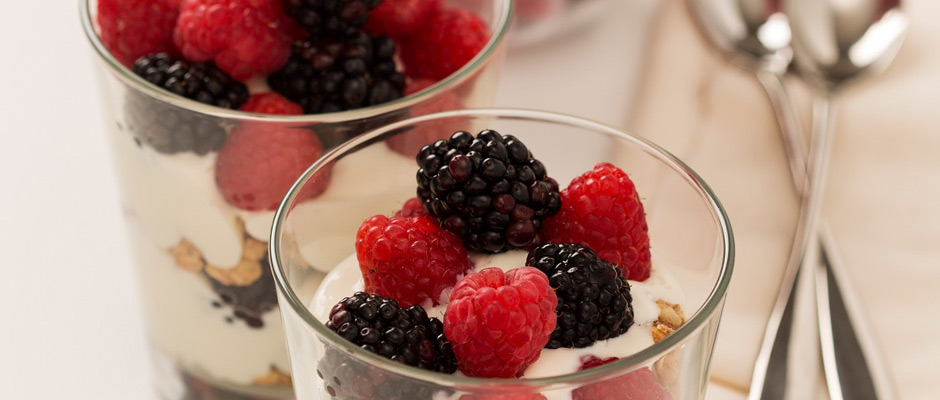 125g of Fresh Aussie Raspberries
125g of Fresh Aussie Blackberries
2 cups vanilla yoghurt
1 cup granola or muesli
Build layers in a serving glass, starting by covering the base with granola, then spooning on yoghurt and fresh berries. Repeat this process until there are four layers. Top with Fresh Aussie raspberries and blackberries and serve.