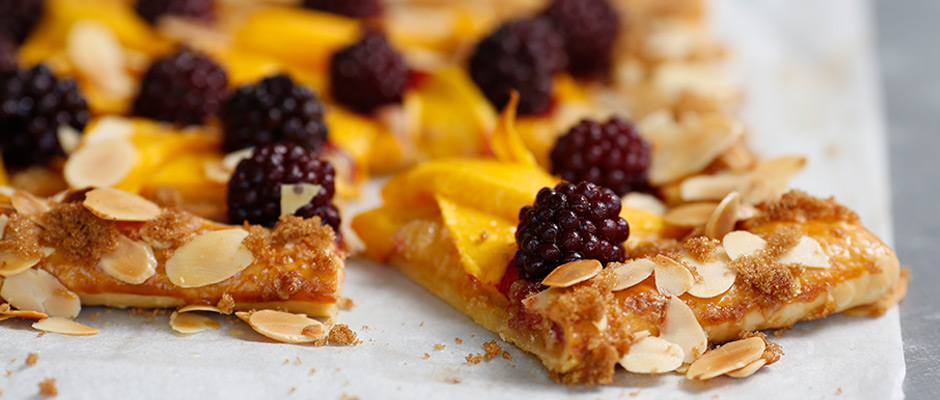 Ingredients
1 sheet (25 cm × 25 cm) shortcrust pastry
2 tablespoon apricot jam
½ cup (60g) ground almond
25g butter, melted
1 small mango, peeled and sliced
1 egg yolk, for brushing
1 tablespoons brown sugar
2 tablespoons flaked almonds
100g blackberries
Crème fraiche, to serve
Preheat oven to 180°C. Place pastry on a baking tray lined with non-stick baking paper.
Place jam, ground almonds and butter in a bowl, stirring until well combined. Spread almond mixture over the pastry, leaving a 2cm border. Top with mango.
Fold over the pastry borders to close. Brush pastry with egg yolk, sprinkle with sugar and flaked almonds.
Place in oven and bake for 30 minutes. Then add blackberries to the tart and continue to bake for another 10 minutes or until pastry is golden and base cooked through.
Serve warm with crème fraiche.